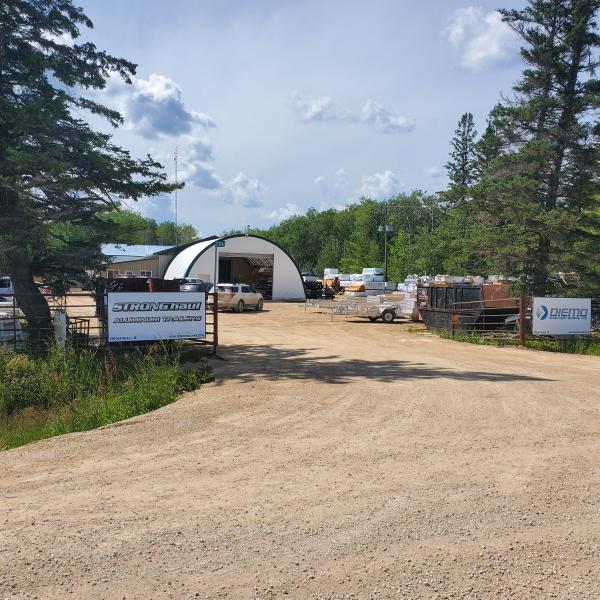 With over 10 years of trailer building experience and using only the best manufacturing equipment we know how to build top tier trailers, and we can do it while still being competitive in the aluminum trailer market.
At Stonghaul we take pride in our superior customer service and top quality product. Our friendly and knowledgeable staff are always there to assist existing and new customers, making it a pleasure to deal with us.
Stronghaul Trailers are designed in-house using the latest in 3D CAD software. As well as some of the latest Cold Metal Transfer technology from Fronius welders providing a superior, consistent quality product. our trailers are manufactured to be workhorses with the utmost respect for detail and usability.
At Stronghaul we are passionate about creating a consistently high quality products. Our 50 point inspection checklist is carefully documented to ensure each unit that rolls off the assembly line meets our stringent requirements. Our commitment to ensuring every detail is perfect provides our customers with the confidence that they receive the best workmanship and ultimate value for their dollar.
Expand +
Collapse -
Stronghaul originated from Diemo Machine works, a custom die and mold manufacturing shop that was founded over 30 years ago by Mr. Gerhard Wiebe out of his 160sq/ft workshop. 
Today, Diemo Machine works has grown into a multi-million dollar enterprise that has over 140 employees as well as more then 300,000sq/ft of shop space. Due to Stronghaul being a division of Diemo we have the ability to laser cut whatever parts we need with a brand new 2021 fiber laser from Bystronic, in addition we also have the ability to get any forming we need done with a CNC Trumpf brake to have perfectly cut and formed parts. 
Recently Stronghaul has been able to expand storage space for incoming materials to be stored out of the elements. Also we have been working on process improvements and trying to refine our existing trailers and trailer options to make for a better product, shorter trailer order times, and a more cost friendly trailer without sacrificing quality, strength, or reliability. 
With our growing team of over 40 people at Stronghaul, we are continually striving to work more effectively as a team and create the best workplace possible. Our production has increased from 1 shift producing roughly 300 trailers a year ( 25 trailers a month), to 2 shifts with 4 welding stations, 3 assembly stations and averaging 1800-2000 trailers a year (roughly 40 trailers a week). This increase in production has happened in a time span of 2 years, and we don't plan for those numbers to drop off.
Expand +
Collapse -